JK Consulting Umbrella Company Turkey offers many advantages, both for individuals and for client companies.

Benefits of Umbrella Company in Turkey for employees
Benefit from of employee status: Thanks to the payroll, employees benefit from the classic advantages of social security, providence, retirement, unemployment insurance, mutual insurance companies etc. While managing their activity themselves, employees can build and retain their customers and manage their schedules and activities.
Exercise your activity in complete freedom: JK Consulting Umbrella Company in Turkey allows those who are busy not to waste time on all administrative, accounting or tax tasks. They therefore have the possibility of devoting themselves exclusively to the development of their clientele and their activity.
Invoicing clients independently: JK Consulting allows one to benefit from an administrative and legal framework. They therefore do not need to create a legal structure themselves, and have the possibility of invoicing their services independently.
Integrate the dynamics of a network of experts: JK Consulting Umbrella Company in Turkey allow the employees to benefit from a network of independent consultants to multiply their mission potential.
Test a business creation project: JK Consulting allows future business creators to test their project, their market, as well as their ability to attract and maintain a client base before launching.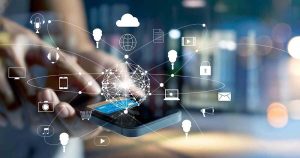 JK Consulting, the promoters of Payroll in Turkey, are specialised in Umbrella Turkey. They argue that:
developing your activity as a consultant or salaried service provider in an Umbrella company based in Turkey allows you to focus on your commercial development and access ad hoc support while freeing yourself from administrative management.
you can have employee status with the accident at work guarantee, sickness and maternity benefits and unemployment benefits.
there are benefits from excellent professional liability coverage.
you can find a network of independent consultants to multiply mission potential.
The main motivations for Umbrella Company in Turkey are (in order):
Sustainably developing a consultancy, service or commercial activity, while retaining its autonomy, but benefiting from an organised service and network.
Testing a new activity before setting out on your own.
Getting out of unemployment and finding a professional activity.
Preserving social benefits: The consultant who decides to take up payroll retains all of his/her advantages as if they were an employee. That is to say that they will continue to benefit from advantages such as social security, unemployment insurance, providence, retirement, supplementary retirement, optional mutual insurance and a company savings plan.
Working with others. It is possible to develop offers to take calls for tenders that exceed one's own skills

Payroll definition and example of cost calculation
The cost structure of Payroll is as follows:
Calculation method
Turnover (excluding taxes)
– Management fees and margin of the carrier company
= Turnover to be transferred
– Management of professional expenses (often limited to 1%)
= Turnover brought into salary
– Employer contributions
– Employee contributions
= Net salary paid

From the point of view of VAT, the employee asks Umbrella company to invoice his fees, the value of which he has negotiated (without tax) with his client. The carrier adds VAT, which the customer can generally recover.
Critics of Umbrella Company in Turkey argue that:
It promotes more precarious working relationships than that of traditional wage earners.
Some agencies in Turkey are not yet aware how the new law pertains to unemployment benefits and can still refuse to compensate the hours worked and paid as an employee of a payroll.
It is costly in terms of expenses and management. The question arises of whether to create a company or practise in liberal to lighten the expenses. For administrative hassles, you can outsource to an accountant. For the guarantees of salaried workers, they exist but given their cost, you have to consider the quality/price ratio, and whether this money could be better invested in the development of your professional activity. After all, the best guarantee is still to generate a good turnover!
Finally, this system would maintain an illusion of security linked to the status of an employee, whereas the reality is that you can only rely on yourself and your entrepreneurial skills to succeed. Being an expert in your field will not be enough to develop your business on your own.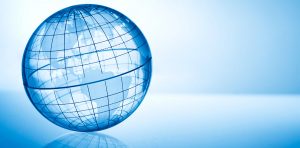 General benefits of JK Consulting Umbrella Company in Turkey
Responding to a specific need for skills expertise: Payroll in Turkey allows client companies to find skills that they do not have internally, to meet the needs of the moment, by bringing in an independent professional, without having to resort to recruitment.
Breaking free from the constraints linked to salaries: thanks to JK Consulting (specialised in Umbrella Company Turkey), client companies do not have to face the constraints associated with the hiring of an employee. The relationships between the client company and the person covered are those of client to provider. The client company therefore only pays the fees invoiced to it and has no social, tax or contribution obligations.