Payroll Turkey: Umbrella Company Turkey
If you want to save time and money we also provide umbrella company services. You don't need any more to create your own legal structure in Turkey or have a virtual office in Instanbul or set up a company in Istanbul and learn how to make accounting.
How does it work ? We sign the contract of your future employee. You pay to us his wage and the miscellaneous taxes. Then we pay him in Turkey
This external subsidiary avoids you to create your own legal structure and to lose time and money to understand and implement a company in Turkey by using our accounting Turkey firm in Istanbul. It is also a flexible solution, you can quit whenever you want in function of your strategy or the conjecture.
Working in Turkey is not an easy matter as it could seem. There are many laws, emigration process and taxes that must be fulfill. If those paperwork and hours of measures will stress you, you should consider Payroll. Payroll Turkey can help you: less paperwork, less time spoiled in procedures and as many results as doing by yourself.
Do you want to hire a local employee for a short term project? Do you want to have a local salesman dedicated to the development of your business ? But you don't want to create a legal structure in Turkey because the nature of your project would be easier without it and you will be happy to not waste time in juridical and accounting matters ?
We have a solution to your problem ! We can intervene for you as an umbrella company. We use our own legal structure to declare your employee. You pay us all the taxes and wage and we pay it to the administration and your employee through our own structure.
You don't have to waste time to understand and manage administrative constraint. We do it for you and you even save 30% compare to the cost of the creation of your own structure.
Don't hesitate to contact us for more information !

More information about our services
Payroll Turkey
Recruitment Turkey
Umbrella Company Turkey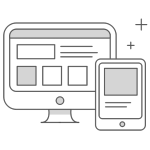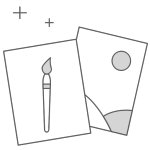 Contact US
Contact US
Audit firm
Contact details :
JK CONSULTING : Kemal ISKENDER-Commercial Support
contact@accounting–turkey.com